• wedding decorations • Wedding send off ideas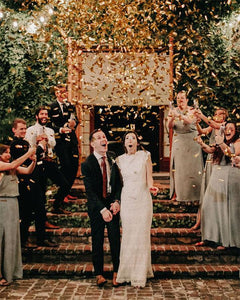 A wedding send-off is a wonderful way to conclude your special day with a memorable and festive farewell. Here are some creative and joyful wedding send-off ideas. Sparkler Send-Off: Distribute sparklers to your guests, and have them light them up as you and your partner make your way through a path lined with the sparkling lights. It creates a magical and romantic atmosphere, perfect for capturing stunning photos. Bubbles: Hand out small bubble bottles to your guests, and as you exit the venue, they can blow bubbles, creating a whimsical and enchanting send-off. Confetti Cannons: For an explosion of color...
---
When it comes to planning your dream wedding, the moment you send out those invitations is bound to give you goosebumps. It marks the transition from a world of private excitement shared with your partner to a celebration that includes all your cherished guests! Wedding invitations might seem like a small detail amidst all the wedding planning, but they hold immense significance. They are the very first point of contact you have with your guests and set the tone for your entire wedding experience, whether it's a formal church ceremony or a cozy backyard gathering. More than just pretty cards,...
---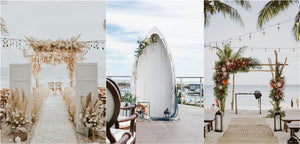 A beach wedding arch serves as the focal point of your ceremony, framing you and your partner as you exchange vows against the picturesque backdrop of the ocean. Whether you envision a rustic boho arch or a sleek modern design, there are numerous ideas to make your beach wedding arch a stunning centerpiece. Here are some creative suggestions to inspire you. Natural Driftwood Wedding Backdrop Ideas Utilize the organic beauty of driftwood to create a beach wedding arch that blends seamlessly with the coastal surroundings. Select pieces of weathered driftwood in various sizes and shapes, and secure them together to...
---
• Boho Wedding Dresses • Lace Wedding Dresses • Mermaid Wedding Dresses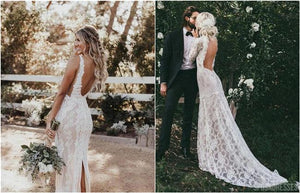 Lace wedding dresses are so versatile and they can easily match any wedding theme. No matter you are having a boho wedding or a rustic barn wedding, lace is something that makes a difference. Being so romantic and elegant, lace wedding gowns are trendy these days. They can be either added to a mermaid dress or A-line wedding gown. In a word, lace wedding dresses will make your bridal look complete and impressive, be it long or short. Here we've listed some of the amazing lace wedding dresses to get you inspired.
---
• Wedding decoration ideas • Wedding Send off • Wedding Sparkler Ideas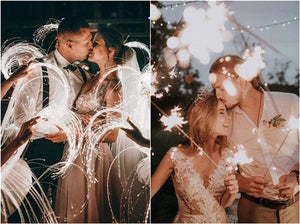 We all know the importance of the details in a wedding. From wedding table runners to wedding aisle décor and even to wedding favors, every detail matters. Wedding sparklers are among one of the amazing details that will turn your wedding to something special.Have you ever imagined how impressive it will be with the shiny and romantic sparklers at the end of your wedding? Simply imagine the childlike wonder on your guests' face when they wave their hands is exciting enough, not to mention how gorgeous the photos will be! Scroll down and enjoy these amazing wedding sparkler ideas we've...